In a Hurry?
Print Our Brochure
The History of Hudson
Historic Hudson's history - After the revolutionary war, some prominent Whaling families in Nantucket became convinced that the British would try to reclaim the colonies. Out in the Atlantic, 50 miles from the main land, they felt particularly vulnerable. So early in 1783, Thomas Jenkins and his brother, Seth, set out with the sum of $100,000 to find a safer place to live and do business. They investigated sites on Long Island Sound as well as the East River. They also considered a location in Poughkeepsie. They finally settled on a tract of land 100 miles up the Hudson River known as Claverack Landing.
That fall and throughout 1784, about thirty families from Nantucket, Martha's Vineyard, Newport and Provident moved to Claverack Landing. Many of them were Quakers. They came by ship, carrying all their household goods with them. Some brought houses which had been framed out the Nantucket or Providence.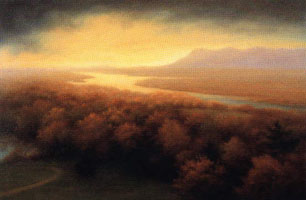 The original settlers called themselves Proprietors. By 1784, they had laid out the City on it's grid pattern, and in 1785, Hudson become the first chartered city in the United States, the first chartered after the Declaration of Independence. By 1786 the City of Hudson had 1500 resident's, it was the home port of 25 sailing ships and it's businesses included a sperm-oil works, a distillery, a ship builder, various sail and rope making operations, and 18 public houses. For the next hundred years, in spite of economic depression, Hudson prospered, first as a seaport and then with the coming of the railroad, as a small industrial city. But during the last quarter of the 19th century, the economy of Hudson began to decline. Ironically, it is the decline, and the lessening demand for land the preserved Hudson's history it's architectural heritage remains intact with many of its buildings on the National Register of Historic Places.