In a Hurry?
Print Our Brochure
Hudson Valley
Columbia County, NY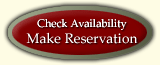 Local Attractions:
World class antique shopping

Art galleries and craft shops

Hudson Opera House

The American Firefighters' Museum

The Daughters of the American Revolution museum

Catskill Game Farm

Hiking at Bash Bish Falls, Kaaterskill Falls and Taconic State Park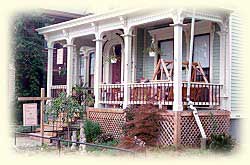 Area Attractions
The Catskills and the Berkshires

Hunter Mountain Ski Resort

Windam, Brody and Catamount Ski Resorts

Bard College

Art/Omi – an Art and Music Institute

The Culinary Institute of America

Shaker Museum and Library/Shaker Village

Martin Van Buren National Historic Site

Villages of Rhinebeck and Red Hook

Clermont State Historic Site

Mills Mansion/Wilderstein Mansion

Montgomery Place – A Hudson River Estate

"OLANA" Home of Frederick Church

Mac–Haydn Theater/North Point Cultural Arts Center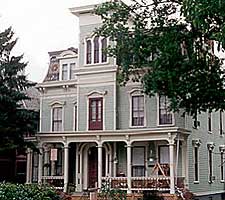 Welcome To Our House

Wireless Internet Access Available!
We offer fine accommodations in varying degrees of charm and amenities.Our grand deluxe room often used as our honey noon suite has a king canopy bed, sitting area and a grand bath with soaking tub and brass shower
Our super deluxe rooms offer similarly grand baths.
Our deluxe rooms are spacious and charming, the standards may have smaller private baths and queen beds but make up the difference in charm and character, and very special in their own way.
Their is little to disappoint in our home, all our rooms have private baths, TV's, VCR's, a/c. And king or queen beds, most have small refrigerators.
In season rates range from $125 to $175/ night
Off season rates range from $100 to $150/ night
The house and all the rooms are filled with period antiques, the front parlor has a TV/VCR and a very cozy fireplace. There is also a second floor setting area with TV, VCR & a vast video library. The paperback book library offers a wide variety of bedside reading material.
Hudson is now one of the largest antique centers on the East coast. The town has a charm that will take you back the early19th century. Hudson is one of the best preserved representations of last 1700's,early 1800's architecture. The best way to enjoy the town is to leave the car behind and walk.
We will surely keep you busy visiting the great Hudson River mansions, "Olana," the home of Frederick Church is just three miles down the road. Other homes that might be enjoyed are the Vanderbilt's, Roosevelt's and the Livingston Mansions (Montgomery Place and Clermont).
With the world class antiquing, the Great American Castles, the state parks and museums, your time in Hudson with be great fun.
You'll love our front porch and the meditation garden in the back yard.
Come visit us soon,
Sincerely,
Barry Butterfield
Your innkeeper